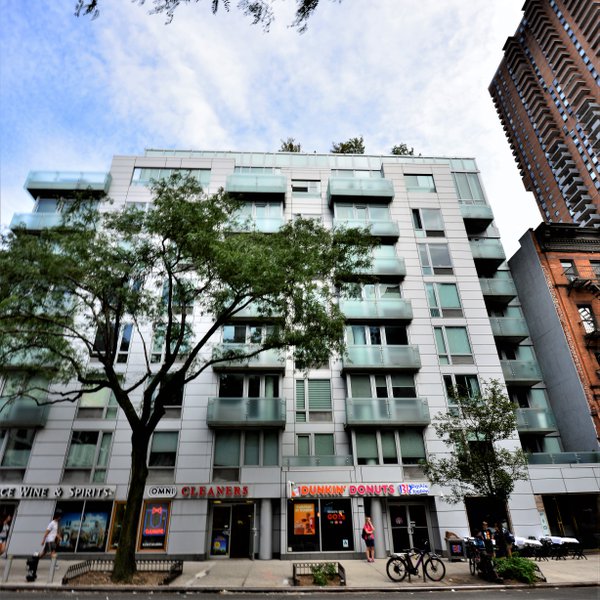 About Chatham 44 Condominium
Located at 464 West 44th Street in Midtown West is Chatham 44-a nine-story modern residential condominium building with 58 apartments. The architects of Chatham 44 boldly fused concrete, metal and glass to bring a unique, modern building to the fast changing, vibrant neighborhood
The apartments for sale at 464 West 44th Street were built with white oak flooring and floor-to-ceiling windows, resulting in bright and positive living spaces. The kitchens at Chatham 44 are fit with stone-quartz countertops, sub-zero refrigerators and custom oak cabinetry.
Living at 464 West 44th Street grants access to luxury amenities such as a 24-hour concierge, state-of-the-art gym and private rooftop cabanas. Chatham 44 is located in the protected Theater Arts neighborhood, which allows for easy access to world-class theaters and some of the best dining option in the city.
Interested in Buying or Renting in Chatham 44 Condominium?
There are currently 3 units for sale and 1 units for rent in the building. Please click on the links below to get more information about the availabilities in Chatham 44 Condominium and we will connect you with a buyer's agent.